Sparx Men Running Shoes A smart and comfortable pick for everyday running or jogging session. Sparx offering a perfect blend of comfort, cushioning and stability, these lace-ups are worth investing in.
– Blue, Green, White
– Rubber sole for great traction on the surface
– Low-ankle design
– Lace-up closure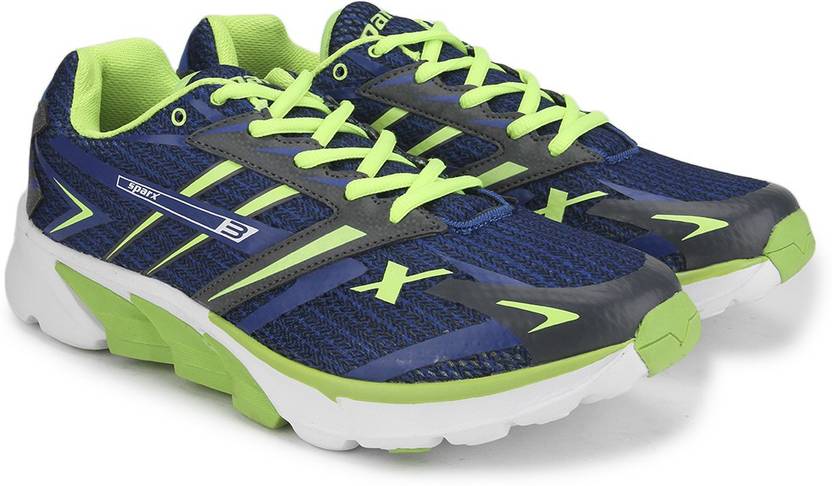 Sparx, the most stylish range of shoes, sandals and slippers are exclusively designed to match the latest trends of the new generation. Known for its sturdy and stylish designs, Sparx is an iconic youth brand for those who dare to explore the world.